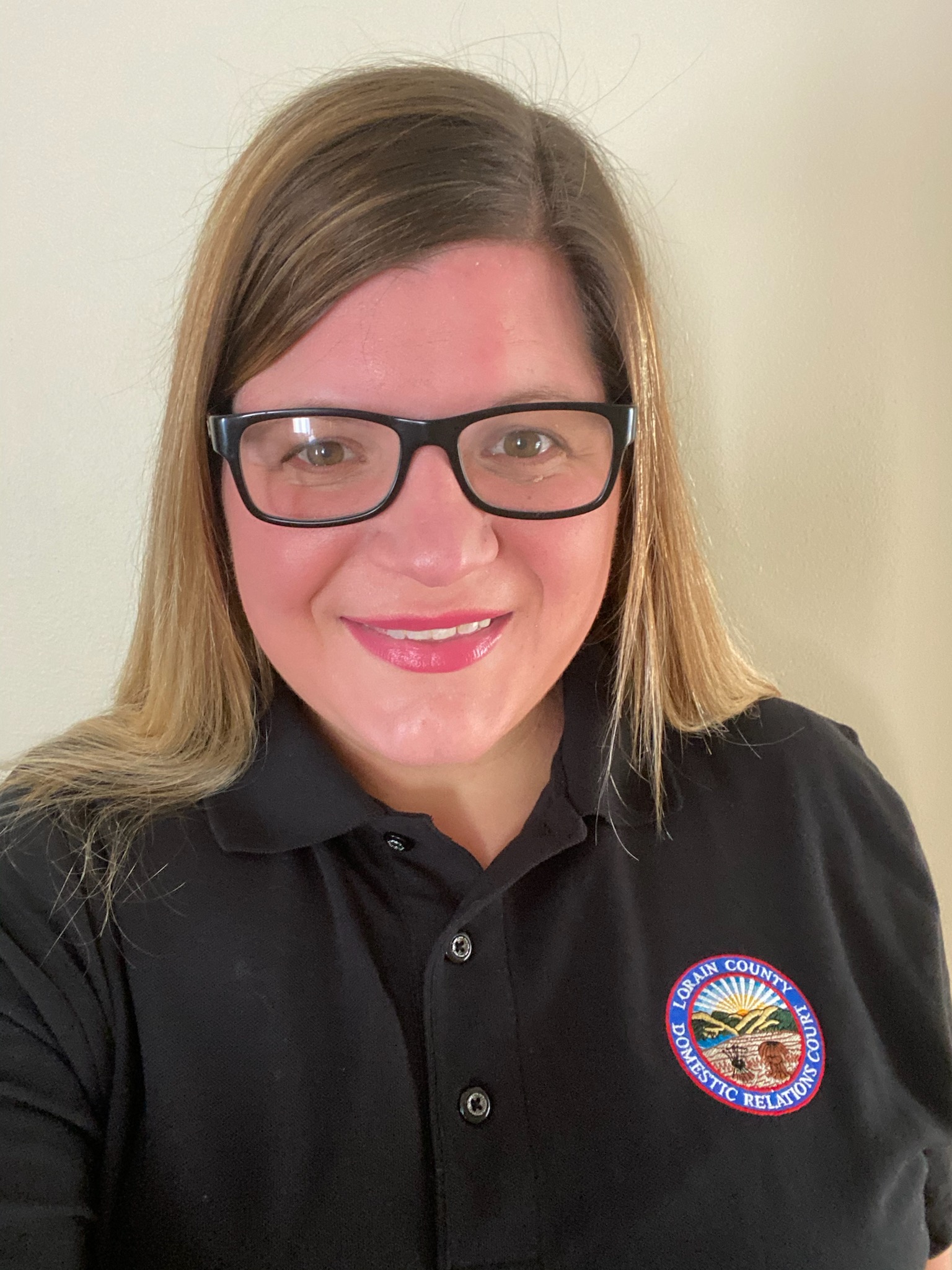 Staff Spotlight
Jennifer
Jen is a Legal Services Clerk working in our Juvenile Clerk's Office.
Describe your job to someone that is looking to enter the field and secure employment with Lorain County Domestic Relations Court?  
"I am a clerk in the Juvenile Clerks office and work with the abuse, neglect, and dependent court cases.  I am responsible for assigning a case number and an appropriate Judge to all of the court's abuse, neglect, and dependent cases. It is my job to prepare summons for upcoming hearings and issue the service for those to the appropriate parties. I am responsible for entering the dispositions in the computer in a clear and accurate manner. I receive, verify, and docket all entries from the hearings of these specific cases and work k closely with the Prosecutor's Office and their staff that are involved."
Provide some information about your first few weeks in your position.   Were you required to complete training?  Were you excited or overwhelmed?  When did you start feeling comfortable within your position?   
"The first few weeks in this position were slightly overwhelming to me. You're learning a lot of new things at a very quick pace. The volume of work is quite large in this position, so there is not much down time. I was excited to get the position, but was also overwhelmed with the amount of work at first. I felt 100% comfortable after my second week and after the training I received and questions I asked. I felt that I had a great understanding of the job at that point and was comfortable as I gained more independence."
What are the most important skills needed to be successful a Juvenile Clerk/Assignment Commissioner? 
"I feel it is important to have the ability to communicate effectively with supervisors, other departments, coworkers, and the public. The ability to work with minimal supervision and being able to use independent judgment in situations is also important. Having great time management skills and the ability to plan, organize, and prioritize your daily workload are very important skills for being successful. Having a great attitude will always lead to success."
What are the aspects of your job that you love and are the most rewarding?  
"I love contributing to the overall success of the Court and the abuse, neglect, dependent cases.  I love the diversity of the work that I do and that no day is like any other.  It is rewarding to see the whole case flow from open to close without any major issues. I feel rewarded when I go home from the work day and know that I met all of my deadlines in a timely manner. It is rewarding to know that the work I do is appreciated."