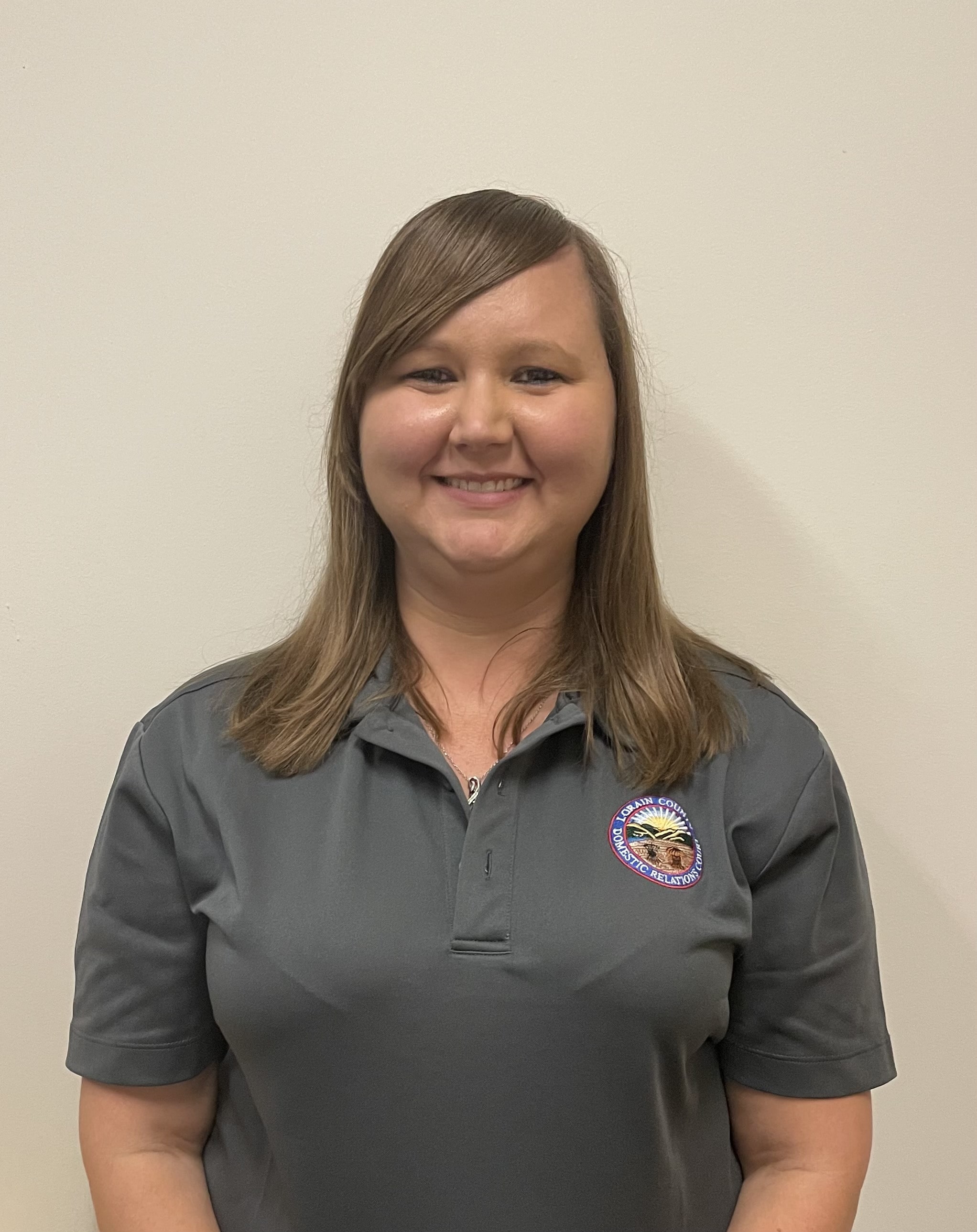 Staff Spotlight
Brandy
Brandy is a Mediator for the Family Court Services Department.
Describe your job to someone that is looking to enter the field and secure employment with Lorain County Domestic Relations Court?  
"Working as a Mediator for the Family Court Services Department is a fulfilling job. In the FCS department, we wear many "hats". Family Court Services is a unique department because we conduct business with Domestic Relations Court and Juvenile Court. Mediators conduct mediation for divorced and unmarried parents seeking custody or parenting time schedules. A mediator is an unbiased third party that helps facilitate a conversation between both parties to make a parenting time agreement. A mediator does not force anyone to agree to anything, we are here to listen to both sides and offer suggestions. Within FCS we also conduct investigations, home inspections, supervised visitation and monthly seminars. Family Court Services provide reports to the Magistrates and Judges that allow them to make decisions on cases and make sure the outcomes are in the best interest of the child/ren."
Provide some information about your first few weeks in your position.   Were you required to complete training?  Were you excited or overwhelmed?  When did you start feeling comfortable within your position?  
"In the State of Ohio Mediators are required to complete Basic Mediation Training, Specialized Family/Divorce Mediation Training and Domestic Abuse Mediation Training before you can conduct a mediation on your own. In my first weeks, I sat in mediations and read investigation and home inspections reports. From my training, I learned a lot and continued to ask for help from my co-workers. I was excited and overwhelmed in the beginning, but I became comfortable after about 6 months. No one will become an expert at Mediation, because so many situations are different, but you learn to adapt and as the years go by you become a better Mediator."
What are the most important skills needed to be successful as a Mediator?
"To be a successful Mediator you must be able to listen and communicate. A Mediator does not tell parents what to agree on. A Mediator listens and helps facilitate the conversation so both parties are heard and understand where they stand regarding parenting time.  In my others duties conducting investigations, home inspections and supervised visits, you must be a good listener as well. Parents will share information with you and you have to listen to make sure it is correct in the report. You also have to investigate to make sure the information provided it correct and complete. An investigation report not only details the information you are given by the parties, it also contains counseling reports, police reports, and school reports. A Mediator also provides recommendations based on that information. It can be tricky to take your own bias out and make sure the recommendations are based on the information provided to you not your own judgement."
What are the aspects of your job that you love and are the most rewarding?  
"I enjoy knowing I am helping families and children. I also love knowing that my report helped the Judge or Magistrate come to a conclusion that was in the best interest of the child. I like being able to help parents have a conversation and air their grievances and concerns, and know they have finally been heard. As a Mediator I am always helping families and making sure the child/ren best interests are being met."
One of the primary foundations of our Court is helping youth and families. Share a success story you have had working with family.
"As a mediator if an agreement is finalized between the parents I considering that a success story because I then know the child/ren will have a schedule to see the other parent. When I provide an investigation report and recommendations, or a home inspection report, I do not always know if the recommendations were ordered or not. Many times once my report or agreement is submitted my job is completed. I do not always know what the outcome is for a case, but I do hope that all parents can move past their animosity toward one another and focus on their child/ren."